I was at London Drugs on Saturday night and spotted these Eames Shell Chair knock-offs.  The best part?  They were on special for $29.99 (from $99.99)  What a steal!  I bought one and took it home to test drive it.  It's a bit lower than I'm used to sitting- so I'm debating.  But at that bargain price, will I really regret them?
Here is the original, which I was planning to buy eventually in a few years when I'd saved up enough.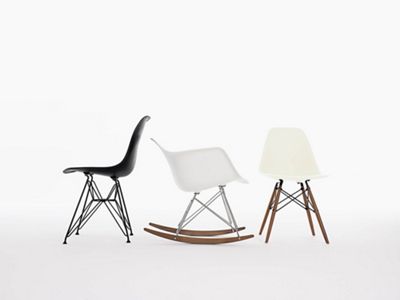 And to complete the look, I'm thinking of refinishing my existing table to a medium walnut stain.  Kinda like this-
Is that not gorgeous, or what?